0
[OTHER] 130215 A Huge Ad. Of Devil Dara For CLIO Spotted In Seoul:
Started by
SUJU-niverse
,
Feb 15 2013 04:31 AM
You cannot start a new topic

Please log in to reply
#1
Posted 15 February 2013 - 04:31 AM

Source:
Gbyul
Via:
Planet2NE1
Re-Uploaded By:
SUJU-niverse@YGL
✔ My GFx Thread
|
۪ Icon © Me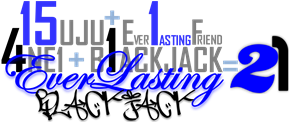 "...тнєѕє ιмρσятaит мємσяιєѕ.. тнєѕє ιмρσятaит fєєℓιиgѕ...
ι ∂σи'т ωaииa ℓσѕє тнєм, иσ мaттєя ωнaт'ѕ ιи му fυтυяє."
---
#2
Posted 15 February 2013 - 11:41 AM
Guess they went with the Devil concept for this one. DARA has such a fierce expression on. Come back - 2NE1!

I spy Yoona at the side and three oddly placed large bottles on the ground. They must be CL, Minzy and Bommie's agents spying on Santoki Dara. Joking, I went crazy for a little bit. Best of Luck Dara with your new endorsement initiative.

---
---
0 user(s) are reading this topic
0 members, 0 guests, 0 anonymous users